---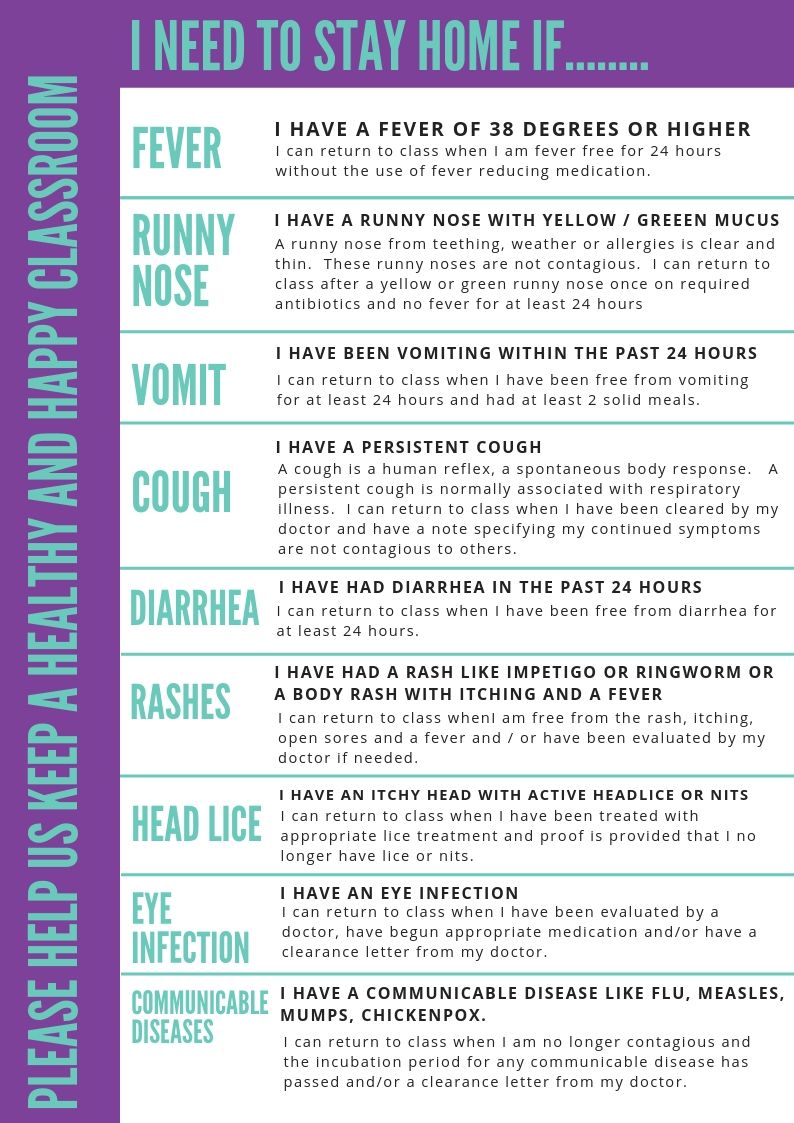 Welcome to Kindermusik at Busy Bees Music. It is a great privilege when a family enrols in one of my classes – an honour that they will allow me to be part of their lives each week, and hopefully bring the love of music and learning into their home for a lifetime. My mission at Busy Bees Music is to provide your family with a class that promotes learning, safety and value. To ensure the comfort and security of all our families, please take the time to read our class terms and conditions.
MY LEARNING JOURNEY: For as long as I can remember, music has been an important part of my life. I was fortunate enough to grow up in a musical family. As a child learning to play the piano I was excited by the opportunity to learn something new. As I studied for examinations I learnt motivation, perseverance and discipline. As a teenager, music gave me solace. As a young adult music provided me with opportunities engage people through performances and as an educator it now gives me an opportunity to teach. I am grateful to my parents for giving me the gift of music and a love of learning.
For me as an educator, I wish to pass that gift to you and your children. Music is a wonderful catalyst for learning. The Kindermusik program, offered at Busy Bees Music is an especially wonderful child centered approach to learning that uses music as the tool and you as the teacher. It is my mission that as your child participates in class each week they are learning, creating memories, enjoying experiences and relishing quality time with you – their most important teacher. As a parent I hope to empower you with information, ideas, activities and special moments that help you understand your child's development and celebrate the wonderful bond between you and your child. As your child blossoms in this environment and as we share the fun and happiness together, I hope that you will discover a unique sense of community and belonging in our Busy Bees classroom and come to appreciate the support and friendship from the other adults in class.
YOUR CLASS LEARNING JOURNEY: At Busy Bees Music, we are an experiential play-based, brain-focused, musical learning environment. We focus on learning through experiences. We focus on understanding the brain. Your child's brain. So you can better support their learning. Their growth. Their emotional development. We know that young brains grow and thrive when they feel a sense of connection. We know that children respond better when we connect with them, before we correct them. Each one of our activities taps into the four elements of connection: eye contact, presence, physical touch and playfulness. All our classes are designed to be transformative in some way. For you. For your child. Our goal is to provide you with opportunities, activities and memories that allow you to connect with your child in a way that strengthens your relationship with them so that in turn you can be a true champion for your child so that they may reach their utmost potential.
To help your child settle into class each week, we suggest that you plan to arrive at least 5-10 minutes earlier than your class start time. Catching the hello song is one of the surest ways to assist in the transition of your morning into class. Your child will always benefit from an early arrival. And so will their brain. And this means you will enjoy class too.
We want you to get the most out of your time with us, so please reach out if you have any questions at all.
NITTY GRITTY STUFF: Busy Bees Music classes for Term 3 are currently on hold.
From 6pm on Saturday 26 June 2021, a stay at home direction applies to people who live in, usually work in, or usually attend a university or other tertiary education facility in Greater Sydney including the Blue Mountains, Central Coast, Wollongong and Shellharbour local government areas.
Our term will commence once stay at home orders have been lifted.
ONCE ENROLLED: you acknowledge your commitment to join us each week at your above referenced class, day and time. Any changes after paid enrolment will incur a $30.00 administration fee.
Once enrolled, if you live within a 10km radius of Club Marconi, membership is required for all families who reside within a 10km radius of Club Marconi. Signing in with your membership will make completing Club Marconi's COVID Safe Protocols easier each week. Membership will also provide 10% off all food and beverages and a $10.00 birthday voucher in your birthday month. Annual membership is $10.00. If you are a member of Mounties, your Mounties membership can gain you entry into the club (although it will not provide food and beverage discount). Staff may ask you to present your membership card on arrival each week.
SAFETY, ILLNESS, PRIVACY & ENJOYMENT: The following items are here to help create the happiest and healthiest environment for you and your child.
COVID-19 Protocols: You have already agreed to the COVIDSAFE protocols of both Club Marconi and Busy Bees Music via our online registration. It is acknowledged that your enrolment includes full acceptance of these protocols.
COVIDSAFE Hygiene Protocols, Healthy and Happy Initiative, Missed Classes and Sick Children: I am committed to a classroom that is clean and healthy for your family, and ensuring that participation is safe for all those involved. Our Healthy and Happy To Do List' is a lengthy one. We have a list for before, during and after each and every one of our classes to ensure a healthy space for all. Our pre-COVID hygiene protocols have always been of the highest standard. Instruments and all class props were always single use and sanitized and/or washed after each class. Of course this practice will continue. In addition, as part of our COVID Safety Plan, we have added the use of Viraclean Hospital Grade disinfectant which has been proven to kill a broad range of bacteria and viruses including Enterococcus Faecalis (VRE), MRSA, Hepatitis B Virus, Herpes Simplex Virus , Influenza Virus, and kills Coronaviruses including SARS-CoV-2 (COVID-19). We have increased the availability of hand sanitizer throughout the studio and have included a spray bottle of Viraclean along with paper towels to sanitize the nappy change table and/or the scales if you require them. Amongst other things, we diffuse doTERRA's OnGuard and other essential oils daily in the studio as well as hot steam sanitise all our instruments and manipulatives and wash scarves and parachutes after each use. We provide wipes, tissues, paper towels, hospital grade disinfectant and hand sanitiser dispensers. Please use them when required.
We love to share lots of things in our music class, just not our germs. One of the hardest decisions to make as a parent when faced with a symptomatic child is, should I attend class today? Please use the following table as a guideline for attending on those days when you aren't quite sure. Club Marconi and Busy Bees Music reserve the right to refuse entry to our classes if you are your child are visibly unwell. We do ensure the highest level of cleanliness practices in our classroom and offer the opportunity to catch up, when you choose to keep your germs at home.
Missed Classes: We will miss you if you need to skip a class due to illness, but we will appreciate your consideration of the health of other children, parents and your educator. Unless illness prevents you please make every effort to attend your scheduled class as, although we do offer the opportunity to catch up, ultimately they are a privilege and not a right, nor can they be guaranteed. Our best advice is to prioritise your weekly lesson and save catch ups for emergencies.
We have no specific catch up classes, days or times. Instead, we use WhatsApp to manage our catch ups. If you miss a class you join our WhatsApp group for your class age group. When a family advises of their inability to attend, we post that spot into our chat thread. Any families that have missed a class are in our WhatsApp group and from there, are then able to claim a spot by replying to the chat post. Our WhatsApp system works really well but it is a pay it forward system which relies heavily on families advising us of their inability to attend their scheduled class. We understand that it isn't always possible, but where you can, we appreciate an SMS (even a late night or an early morning one the day of class) if you are unable to attend as this does help our catch up system to work more efficiently.
Under COVID conditions, to allow all families the opportunity to catch up missed classes, we offer a maximum of one studio catch up in any one term. If you miss more than one class during the term, you will be offered an online live or precorded class option. Catch up classes do not roll over from term to term. All of our classes are always fully booked and are now limited in numbers due to COVID-19 restrictions. To maintain the integrity of our classes and to ensure COVID safe practice, we will not exceed our class maximums.
Non Enrolled Siblings, Guests, Visitors and Friends: Due to the specific nature of our classes, we can only accommodate enrolled children and their parent or carer inside our classroom. Our classes are unable to accommodate unenrolled siblings and children. Under COVID restrictions, unfortunately for the foreseable future, we are not able to welcome additional guests into our classes and enrolment is rectricted to one adult per enrolled child.
Photography in the Classroom: We do know that it is great to share photos and videos with those at home, of the fun that we are having in class. For any photographs taken, we do ask that only your child is photographed. There are many reasons why parents and their children choose not be photographed. For that reason, we respect your privacy and the privacy of others. Please do not take any photographs or video of any other children other than your own at any time during our class. This includes children who are in the foreground and in the background. Regardless of whether you will be posting photos and videos on any social media channel or simply sharing them with family, we ask you to always be mindful of the fact that there may be families who, for personal reasons, do not wish to be included in any way in your photographs.
Crediting Busy Bees Music in your social media posts: For those that wish to photograph and video their children during our classes AND choose to post them on any social media channels we ask for the courtesy of crediting our classes with a comment, physical tag or a hashtag. Busy Bees Music classes are our own personal brand and we appreciate that you credit the memories made in your photos back to our classes.
Food & Drink in the Classroom: We ask that that no food or drink except for water, breast feeding or bottle feeding are permitted in the studio. For the safety and enjoyment of all those in our class please ensure that your child's mealtimes have been met prior to coming to class.
VALUE: You have made a financial investment in our program, and I want to be sure you know how to get the full value of this commitment. First, be excited about setting up a Kindermusik routine. This means, of course, coming to class consistently and on time. Research shows that it is the continuity and longevity of an ongoing Kindermusik experience that most benefits your child's development. As their educator, I regularly evaluate the appropriateness of the curriculum for every child to be sure they are receiving the best experience possible each and every class. Your full term class experience includes the following:
o 9 x 45 minute weekly classes
o Regular parenting emails
o Two themed units of study
o Two take home music education kits with a story and instrument/prop in each
o Infinite access to the Kindermusik app loaded with your class music (Google Play) or the (App Store)
o One in studio catch up (based on availability)
o Online, live and recorded options for additional catch ups.
Second, family involvement in your child's learning is a fundamental cornerstone of the Kindermusik philosophy. Listen to your music regularly, sing songs and make music at home, read your storybook often and read your fortnightly parent emails. Everything together unites all our learning to create the best possible experience from our weekly classes.
Thirdly, join us on social media. You can find us both on Facebook and on Instagram under Busy Bees Music.
You have made a financial investment in our program, and I want to be sure you know how to get the full value of this commitment. Please be sure to reach out at any time about any aspect of your enrolment and our classes.
Big Love, Miss Tania